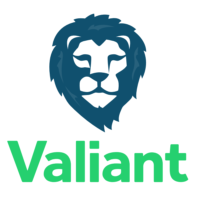 Sydney FinTech Valiant announces major partnership with Vow Financial
Valiant, member of FINTECH incubator Stone & Chalk will announce today an official partnership with the Yellow Brick Road Group (Yellow Brick Road and Vow Financial) at the Commercial Conference at The Sheraton Mirage Gold Coast. The partnership grants the Group exclusive partnership access to Valiant's business loan marketplace platform and its range of non-bank small business lending solutions.
Immediately, the Valiant marketplace solves the broker network's concerns with sourcing, comparing, and securing funding for traditionally hard to finance SMB customers.
Alex Molloy, Managing Director of Valiant: "The challenge for brokers is that serving customers in the short term funding space takes an unbalanced amount of time – and for hard to fund customers, it is often difficult to find a market winning solution."
"With the Valiant Marketplace platform, Vow brokers can now see in minutes whether their clients would be eligible for a wide range of short-term secured and unsecured loans. The speed and efficiency of the marketplace should prove an immediate fit for the brokers looking for working capital, equipment finance, and debtor finance solutions."
Valiant launched in November 2015 and the platform and has been actively helping small businesses find funding through over 35 lending organisations. More lenders are being added every month.
Tim Brown, CEO – Lending of Yellow Brick Road Group said that with so many short-term business funders entering the market, an aggregator like Valiant was the perfect partner to be able to offer the SME products through to the network.
"At Vow, we are always looking to provide our network the most cutting-edge products and services and this partnership is a natural fit for the business. Valiant has an innovative platform that does not exist in the market right now. Everybody wins when there is a strong match between a borrower and lender. The platform will save time for Vow finance brokers and their clients, as well as minimise the risk and anxiety of loan rejection."
Valiant will work closely with Yellow Brick Road and Vow Financial teams across Australia who provide longer-term funding options for brokers and their customers.