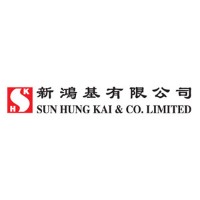 Sun Hung Kai invests US$2b in technology as fintech fiestas spread across Asia
HONG KONG finance company Sun Hung Kai & Co. has made US$2 billion available over two years for investments in financial technology, medical and consumer-facing companies, as noted by the firm's chief investment officer, Sebastiaan Van Den Berg.

The CIO added that the target size of the fund should grow over the next 24 months from its current HK$11 billion (US$1.4 billion) size, and the company hopes to be able to reap 15-20 percent in profit, whether it be debt or equity. The company is considering listing its subsidiary United Asia Finance Ltd. (UA) in order to fundraise an estimated US$500 million, according to a Bloomberg source. This entity currently makes up for a third of Sun Hung Kai's assets.

Sun Hung Kai's strategy of offering technology investment products will definitely give the company an edge, particularly since all across mainland China, technology stocks are boosting economic growth. Tech giants are leading record-high investment numbers in Asia, driven by strong consumer demand in the increasingly wealthy region.

Among some of them are tech darling Didi Chuxing, smartphone manufacturers Xiaomi Corp., and finance platform, Wacai.com. Each company boasts an investment from Sun Hung Kai, whose principal investments have delivered returns of 10 percent.

"The principal investments business really gives us a way to capture the strategic opportunity for both our capital and the know-how of our business," said Van Den Berg to Bloomberg.

In particular, Sun Hung Kai is turning to fintech. Asia Pacific has seen fintech financing shoot up over the last few years; 2016 saw those numbers achieve US$11.2 billion, surpassing North America's US$9.2 billion and Europe's US$2.4 billion.
To read more, please click on the link below…
Source: Sun Hung Kai invests US$2b in technology as fintech fiestas spread across Asia – Tech Wire Asia