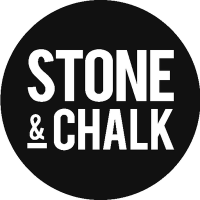 Stone & Chalk hopes interstate foray can spread innovation
In the intensely competitive world of fintech, it's hard to overstate the benefit for Brand NSW from the ultra-low-cost Stone & Chalk hub, which aims to spread its tentacles to Melbourne before the end of the year.

Sydney is already jostling for attention with global fintech destinations such as Silicon Valley, London, Tel Aviv, Singapore and Hong Kong — a status it's achieved with the paltry investment of $2 million raised from the state government and industry.

This column, however, has always advocated a national approach, which is why it's so important that the rubber is starting to hit the road in Victoria.

By the end of September, funding will have been announced by the state government's $60m start-up fund LaunchVic for small and large ideas to develop, incubate and grow early-stage innovative businesses, including fintech.

A lot of thought has gone into LaunchVic, including a serious examination of the state's strengths in the $78 billion national digital economy, as well as its positioning as a diverse, well-educated and interconnected community.

The structure of the LaunchVic board, chaired by Australia Post boss Ahmed Fahour, reflects the government's determination to shape innovation culture, with female business leaders accounting for six of the 11 directors.

It's also why Innovation Minister Philip Dalidakis opened up a discussion with Four Pillars about innovation with a reference to Tuesday's historic apology to men and women convicted under Victoria's anti-gay laws, which were repealed in the 1980s.

How can a state claim to embrace diversity and be seen as progressive when its recent history is blighted by homophobic laws that turned innocent men and women into criminals?

The large ideas funded by LaunchVic will be those that significantly enhance the start-up ecosystem, focusing on investors, universities, multinationals, industry associations, government organisations and so on.

The agency also wants to hear from LaunchHubs that collaborate to enhance the capability and competitiveness of start-ups in particular industries, and include at least one high-quality accelerator or incubator program.

Each hub will be eligible for funding for three years, matched by partner contributions.

This is where Stone & Chalk comes in. Chief executive Alex Scandurra confirmed yesterday that the group had put in a funding submission to LaunchVic by the May 6 deadline.

Stone & Chalk, he says, will soon send out a proposal to prospective partners for up to $2m in funding — effectively a re-run of the Sydney exercise.
To read more please click on the link below…
Source: Stone & Chalk hopes interstate foray can spread innovation – The Australian