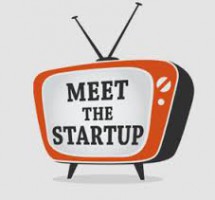 Start-ups to banks: Wake up, Australia
It is Australia's great sense of complacency that has opened the big four banks up to competition from an array of fintech disruptors, who are forming their own ecosystems to challenge the majors.

That was the key message from a panel of financial technology players at a business conference yesterday who argued that the $30 billion of net profits made by the banking oligopoly each year made them a fair target.

"Bluntly, the Australian consumer gets screwed at every single step of the way — credit cards, personal loans, auto loans, credit card fees," says Mitchel Harad of the peer-to-peer lender, SocietyOne, whose backers include Kerry Stokes, James Packer, and News Corp, owner of Business Spectator.

"You need companies offering something that does not suit the consumer," Harad says. In his previous job as VP of US lender Lending Club, he helped grow quarterly loan volume 30-fold, from $US50 million per quarter to $1.6bn.

SocietyOne recently lured a former top Westpac banker, Jason Yetton, as its chief executive.

Harad says large markets, fat profits and bad products in the local market have created the perfect opportunity for start-ups to step into the breach and engineer better, consumer-focused products.
Source: Start-ups to banks: Wake up, Australia | Business Spectator