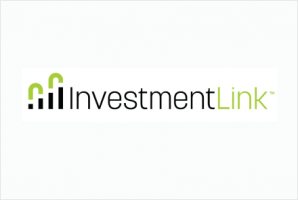 Standardisation of data access crucial to development of Australian fintech industry
Media Release:
Sydney, 4 April 2016 – One of the major challenges facing the emerging Australian fintech sector is the lack of a standardised format for accessing financial data. The complexities of accessing sufficient institutional and client data will be a major limiting factor for many of the fintech companies now trying to establish themselves in the Australian and international markets.
Earlier this month, in its statement on the fintech sector, the Government highlighted the need to increase data availability across the financial service sector, to allow new products and services to be developed and support new offerings made available to the market.
While supporting the Government's initiative, InvestmentLink Chief Technology Officer Wayne Robinson said it needs to go further. "The Government has rightly highlighted the challenges that data access poses for the sector. Its focus, however, remains too narrow, concerned mainly with credit data. There is a wider emerging financial service sector that also needs access to sufficient data to prove its value."
"The finetch sector as a whole needs better access to a broad range of financial data. Companies across the spectrum face the same challenges, of accessing data in an efficient and cost-effective way."
"Currently, major financial institutions do not provide generic solutions to allow access to data, they develop one-off solutions for individual companies. This is an expensive process, and one that large institutions are reluctant to do for developing fintech companies, particularly for companies that have yet to develop a significant customer base."
"The development of standardised access solutions, covering institutional data and allowing clients to authorize third-party access to personal transactional data, would be a major boost for the emerging fintech sector."
"New fintech products promise to revolutionise how all Australian engage with their most important financial asset, their superannuation. It's not only the 16% of Australians that currently use a planner that will benefit from better access to data. Better access to superannuation data will open up a whole new category of financial product – improving engagement, improving risk management and ensuring that
Australian workers are receiving the most appropriate financial services for their specific circumstances."
"We have been providing financial data to the market for over 20 years, and would be very happy to work with the Government and industry on developing protocols that would enable more efficient sharing," Mr. Robinson said.
InvestmentLink believes one option to manage improved access to data could be through the establishment of an independent body charged with ensuring all firms are complying with established protocols.