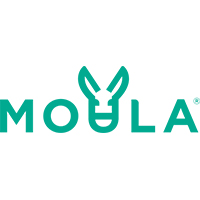 Aggregator announces fintech partnership
Liberty Network Services (LNS), the branded distribution arm of non-bank lender Liberty, has partnered with online lender Moula to better service small business clients.

Through the partnership with Moula, in which Liberty acquired a part stake in last year, LNS brokers will be able to refer any small business customer directly to the fintech lender through an online portal.

LNS managing director, Brendan O'Donnell, said the partnership was formed to meet the growing needs of small businesses that struggle to secure short term finance with the major banks – while also helping brokers to diversify their business.

Liberty supplied Moula with $30 million in funding last year to finance its cashflow loans to small business, however O'Donnell told Australian Broker that the timing of announcing this referral partnership now is significant.

"Business confidence is increasing on the back of Malcolm Turnbull's push to support more entrepreneurs and small businesses – so we're seeing business lending growing more each week as well.

"The opportunities for our advisers to sell more business loans has been on Liberty Network Services radar for some time."

Co-founder of Moula, Aris Allegos, said this partnership marks Moula's first step into harnessing a broker model.