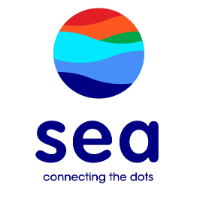 Southeast Asia's biggest startup files for $1 Billion IPO
Sea Ltd., Southeast Asia's most valuable startup, has filed confidentially for a potential U.S. initial public offering that could raise about $1 billion, according to people with knowledge of the matter.

The Singapore-based company, formerly known as Garena, filed with the U.S. Securities and Exchange Commission in the past few weeks, according to the people, who asked not to be identified because the information is private. Sea is considering listing in early 2018, though no final decisions have been made, one of the people said.

Sea is working with Goldman Sachs Group Inc. and Morgan Stanley on the share sale, the people said. Under the Jumpstart Our Business Startups Act, companies with less than $1 billion in annual revenue can file for an IPO with the SEC privately and work out the details outside the public eye.

The company, founded in 2009 by entrepreneur Forrest Li, began as an online gaming portal and has since branched out to add mobile shopping and payment services. A $1 billion deal would be the largest technology IPO out of Southeast Asia, according to data compiled by Bloomberg, and be a boon for backers such as Tencent Holdings Ltd.
To read more, please click on the link below…
Source: Southeast Asia's Biggest Startup Files for $1 Billion IPO, Sources Say – Bloomberg