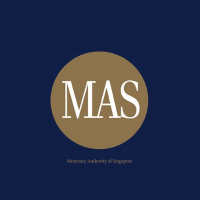 Monetary Authority of Singapore teams up with World Bank's IFC to encourage Asian fintech innovation
The International Finance Corporation (IFC), a World Bank Group member, has signed a memorandum of understanding this week with the Monetary Authority of Singapore (MAS) in order to encourage fintech innovation in Asia via the establishment of an Asean Financial Innovation Network (Afin).

The new Afin body, overseen by IFC and MAS, will set up a regional network this year to help financial institutions (FIs), financial technology (fintech) firms and regulators in the Association of Southeast Asian Nations (Asean) trading bloc address issues of cross-border compatibility in the region.

The Asean Bankers Association (ABA) was involved in the early discussions about the formation of Afin and it is hoped they will support the initiative in future as it attempts to roll out branches across Southeast Asia.

The key focus will be on:

Standardizing compliance duties and cross-border connectivity in order to ease customer end use journeys and improve competition.
Increasing financial inclusion and access for the poor.
Removing inappropriate national restrictions.

An Afin industry 'sandbox', which enables FIs and fintechs to develop, test and refine digital finance and inclusion software, apps and tools, may also follow later this year, but the initial focus is on enhancing economic integration, inclusion and the advancement of technology within the Asean region.
To read more, please click on the link below…
Source: Monetary Authority of Singapore teams up with World Bank's IFC to encourage Asian fintech innovation