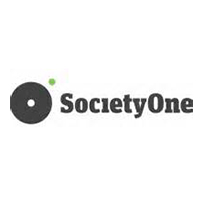 SocietyOne shifts from edgy start-up to $100m lender
The nation's biggest peer-to-peer lender, SocietyOne, is growing up fast, and not in the same way as its renegade US cousin Lending Club.

An ASIC search has revealed the stranglehold of the so-called media consortium (News Corp, Kerry Stokes and James Packer's media-free Consolidated Press Holdings) over SocOne after the recent $25 million Series C capital raising.

The consortium, through its vehicle S. One Holding, holds a commanding 37 per cent stake, with the News and Stokes interests believed to be dominant in the S. One Holding structure.

Not only that, but Westpac's in-house venture capital fund, Reinventure, speaks for a further 17 per cent of SocOne.

Put the two together and you have majority control, if it were ever to come to that.

The latest raising was bedded down earlier this month at $3.30 a share, valuing the 28.4 million shares held by SocOne's 46 shareholders at just short of $94m.

The big shareholders are believed to have taken up their full entitlements, with two new ­institutional holders joining the register.

G&C Mutual Bank and the Maritime, Mining and Power Credit Union, both member-owned and Sydney-based, have emerged with 1.6 per cent stakes.

They are also funding investors in the loans made by SocOne to its borrower customers.

SocOne is no longer an edgy start-up. The transformation in the company since the media consortium picked up its initial, 25 per cent stake in December 2014 has been entirely predictable.
Source: SocietyOne shifts from edgy start-up to $100m lender – Richard Gluyas, The Australian