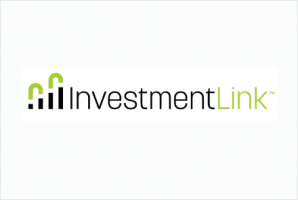 InvestmentLink developing real-time wealth management compliance product
Media Release – InvestmentLink, Australia's largest independent financial data source, today said it is developing a real-time compliance product that will give financial advisers and dealer groups immediate and ongoing compliance reporting.
The product, Halcyon, will draw on InvestmentLink's unique data platform and external data sources to provide advisers with a tool to manage potential issues as they arise.
InvestmentLink Chief Technology Officer Wayne Robinson said Halcyon will give advisers a complete and ongoing audit of client portfolios, and will do away with the need for onsite periodical or random auditing. "Not only does real-time reporting mitigate potential issues as they arise, it also does away with the expensive and inefficient need for periodical onsite client audits."
"Halcyon will notify advisers in real time of possible compliance issues, offers "tickets" to action these issues, and monitor the client portfolio on an ongoing basis. For the first time advisers will have access to tools allowing them to address changes in individual client portfolios as they arise. They will not be reliant on the dealer group to manage their risk and compliance.
"If the composition of a client portfolio changes with market and individual product fluctuations, or if a client risk profile shifts due to changing personal situations, Halcyon will alert advisers of remedial actions that may be necessary," Robinson said.
Halcyon is a data and rule driven system—flagging issues as they arise, giving advisers immediate visibility to potential problems. On top of this, the platform's ticket delivery system will allow advisers to resolve queries promptly, ensuring ongoing compliance.
"Not only will Halcyon offer a streamlined cost effective compliance solution, it has the potential to end the reputational damage that individual advisers, through error or deliberate action, can inflict on a brand. The platform will not only offer advisers the tools to rectify potential issues as they arise, but for the first time dealer groups can track—in real time—individual advisers and their clients, delivering valuable risk management reporting at the dealer group level as well as to the individual adviser," Mr Robinson said.
"Clients are demanding ever more sophisticated portfolios. At the same time, regulators continue to focus on compliance problems and are asking license holders to demonstrate stronger oversight of adviser activity. Halcyon will offer our clients a system to proactively monitor and manage client portfolios wherever they are invested," Mr Robinson said.
Halcyon is being built around InvestmentLink's unique data platform of over 600 direct and client authorised feeds.