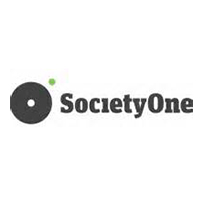 SocietyOne sees potential to work with banks
The new chief executive of SocietyOne, Jason Yetton, says there is potential for the peer-to-peer lender to work with a big bank such as Westpac, his former employer, as it tries to distribute loans to a wider range of customers.

SocietyOne is one of the emerging group of "marketplace lenders", which are eyeing off the profits that banks make from unsecured lending, by using online platforms to allow investors to lend directly to borrowers.

P2P lenders typically promote themselves as a lower-cost option for borrowers, prompting banks to consider their defences against the new online threat.

Mr Yetton, who previously ran Westpac's retail and business bank, will also use his intimate knowledge of banks to target their weak points.

However, he also said there was potential to work with a lender such as Westpac, which is a shareholder in SocietyOne. Mr Yetton starts in the role on Monday, with previous chief executive Matt Symons set to become strategy and innovation officer.

"Certainly I understand how banks work, but I think there's opportunity for Westpac in this, and potentially other distribution partners, and that's one of the things that Matt Symons and others will work on too," Mr Yetton said.