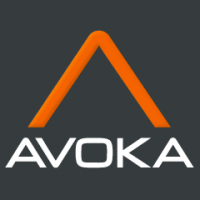 Avoka Named Top Ten FinTech Worldwide by KPMG
Avoka, the leader in digital customer acquisition for financial services companies worldwide, has today announced that it was named as one of the Top Ten Fintech companies worldwide by KPMG. The award recognizes ten companies from the KPMG FinTech 100 list that are having the most impact on how financial services firms do business and was announced at the KPMG FinTech 100 event in London on February 9, 2016.

"Once again our Fintech 100 exposed some incredibly interesting and exciting companies that are changing the face of finance. We saw a real wealth of talent from right across the globe but those who made it into the top ten clearly demonstrated bold and disruptive ideas that will no doubt shape the future of Fintech," said Warren Mead, Global Co-Lead Fintech, KPMG UK.

"Businesses in all sectors are spending vast sums setting up digital infrastructure to keep pace with changing customer needs and regulatory requirements, and firms like Avoka are looking to make that process easier, cheaper and safer. It's great to see innovative new companies supporting the existing financial sector," he continued.

"We are proud to be recognized by an organization such as KPMG for our impact on the global financial community," said Derek Corcoran, Chief Experience Officer, Avoka. "Digital Transformation projects no longer have to be multi-year projects. And those built around customer-centricity are able to positively impact a bank's revenue much faster than others. Avoka is in a leadership position to make these transformations a reality.

Avoka was named to the KPMG Fintech 100 list as a Top 50 Innovator in December 2015, recognizing its success in helping financial services companies transform how they engage with customers. Avoka Transact increases agility and speed-to-market for organizations building competitive advantage around mobile and digital customer acquisition. With Avoka Transact, enterprises can exceed customer expectations and drive increased sales across digital channels.