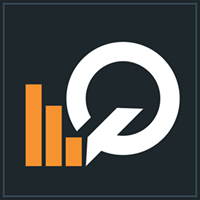 Skandiabanken makes robo-advisory push with stake in Quantfolio
Norwegian digital bank Skandiabanken has acquired a 39.9% stake in local AI and machine learning outfit Quantfolio as part of a push into the provision of robo advisory services for customers of its private savings division.

"We believe the next fintech revolution will take place in the digital savings and asset management market, and we wish to strengthen our position in this market with this move," says Christoffer Hernæs CDO Skandiabanken. "The acquisition of the shares is the first step towards providing our customers with simple and automated saving advice tailor made for each individual, through a user-friendly robo-advisory service."

Quantfolio operates an algorithmic engine to explore historical market data and the best performing instruments within each asset class and uses this data to create portfolios for end users based on risk assessment and investment objectives.

Launched in 2000 as a purely online banking proposition, Skandiabanken now serves 388,614 customers with a balance, and total assets of NOK 71,2 billion.
To read more, please click on the link below…
Source: Skandiabanken makes robo-advisory push with stake in Quantfolio – Finextra