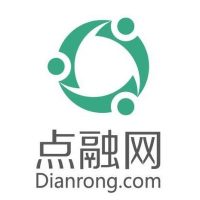 Singapore's GIC leads $220 million funding round for Chinese P2P lender Dianrong
Chinese peer-to-peer lending platform Dianrong has raised $220 million from Singapore sovereign fund GIC Pte Ltd [GIC.UL] and other investors to fund R&D in China and potential ventures elsewhere in Asia.

Other investors in the funding round included CMIG Leasing, a unit of China's biggest private investment conglomerate China Minsheng Investment Group (CMIG), and South Korean fund manager Simone Investment Managers, Dianrong said on Wednesday.

The Shanghai-based firm will use the funds to automate some of its new branches across China, for research and development and potential acquisitions, Dianrong's co-Chief Executive Soul Htite told Reuters.

"Now we've graduated to another level, so people that know finance are also seeing us as someone that is really going to be part of the finance industry," Htite said in an interview.

Hong Kong boutique investment bank AMTD Group acted as financial adviser to Dianrong.
To read more, please click on the link below…
Source: Singapore's GIC leads $220 million funding round for Chinese P2P lender Dianrong – Reuters