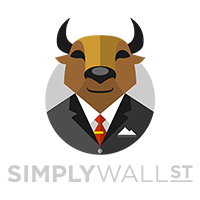 Simply Wall St buys US rival
Australian sharemarket visualisation fintech Simply Wall St​ (simplywall.st) has acquired Capp.io, its main rival in the United States, for an undisclosed amount.

Simply Wall St is a stock-picking tool using software that creates visual representations of users' stock portfolios to help them quickly work out whether they are investing their money wisely.

Founder and CEO Al Bentley said Atlanta based Capp.io – started by two university students – does something similar. It has about 5000 customers in the US which will be added to Simply Wall St's 30,000.

"The acquisition allows us to strengthen our presence on the US market, where we already have majority of our customers," Mr Bentley said.

"The Capp.io team shares our mission and values to make investing simple for the self-directed retail investor. We have been watching them for a while."

Jay Deuskar, chief executive of Capp.io, said the founders of Capp.io had decided to focus on "similar opportunities in a different space and I don't think it's fair to our users to leave them with an unfinished product".

Half of Simply Wall St's users are in the US and a quarter in Britain. After starting in June 2014, it now has six staff and data on 15,000 stocks across those countries and Australia.
Source: Simply Wall St buys US rival