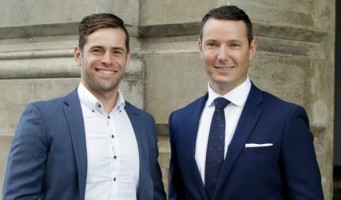 Financial planner and bitcoin entrepreneur launch new robo-advice business
Perth-based financial planner David Pettit has teamed up with well-known Australian bitcoin entrepreneur Zhenya Tsvetnenko to fund and develop a new robo-advice platform that will advise users how to plan their financial lives.

Mr Pettit, the founder and managing director of boutique Perth advice firm Advocate Private Wealth, and Young Richlister Mr Tsvetnenko conceived Future Penny six months ago, and have both personally invested, with a range of other investors, to give it $500,000 in development capital.

Future Penny would be the latest player in the burgeoning robo-advice sector, which provides financial advice to users generated by algorithms.

It will provide information across a broad range of areas including budgeting, superannuation, insurance, estate planning, and investments.

Mr Tsvetnenko is a founder and director of two ASX-listed technology businesses: bitcoin miner turned blockchain venture Digital CC and digital advertising firm Tech Mpire.

The pair told the Australian Financial Review the first version of the platform was due to go live before the end of June.

Mr Pettit said the start-up capital would fund further development of the product, ahead of a second launch in August 2017.

Initially the company will sell Future Penny to large firms, with the idea that these firms will provide it to their staff as a perk.
Source: Financial planner and bitcoin entrepreneur launch new robo-advice business | afr.com