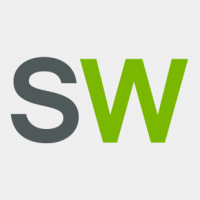 SelfWealth take out Australian Business Award for Software Innovation
SelfWealth has been recognised as an ABA100 Winner in The Australian Business Awards 2016 for Software Innovation.
The award recognises SelfWealth's achievements in the Financial Technology (fintech) industry through the research and development of SelfWealth INTELLIGENCE & TRADING.
Andrew Ward Founder and Managing Director of SelfWealth says the award recognises the transformative nature of SelfWealth INTELLIGENCE & TRADING.
"Winning the ABA100 award for Software Innovation in the Australian Business Awards means a great deal to us, we are passionate about providing financial technology to help investors achieve greater returns.  Our team have worked tirelessly over the last few years building a solution that fits all investor's needs.  Winning this award validates our approach to software development in the fintech space" said Andrew Ward, Founder & Managing Director SelfWealth Ltd.
 "I would like to thank the entire SelfWealth Team for their dedication and commitment and our business partners for supporting our vision.  We look forward to bringing many new and innovative solutions to the fintech space over the coming years", said Ward
SelfWealth originated from the belief that Australia's current investment model is flawed with Financial planners, Fund Managers and Administration platforms each demanding a share of fees based on how much they had to invest, rather than levels of service provided to the investor. 
We have created a unique solution that empowers self-directed investors. Our members can compare their portfolio against like-minded investors and make investment decisions based on fact, not opinion.
SelfWealth has differentiated itself in the market as a technologically transformative solution.
"For over a decade, The Australian Business Awards have recognised organisations that provide their clients with solutions to modern challenges by prioritising innovative practices that continually push the boundaries of what's possible," Australian Business Awards Program Director, Ms Tara Johnston, said.
"The ABA100 Winners have demonstrated a commitment to developing forward-looking solutions to challenges. This adaptability has cemented their position as major influencers in their respective industries.
"Those organisations that can continue to evolve alongside ever changing business models will secure their longevity, continually contributing to the marketplace by disrupting the status quo in a positive way," Ms Johnston added.
Each year the ABA100 Winners are recognised through a variety of different award categories that demonstrate transformative business and product innovation. Corporate, government and non-government organisations are recognised for their ability to drive innovation through the application of technical expertise in the management of industry leading initiatives, and for the research and development of high-performing products and services.
Products are evaluated based on their demonstrable ability to solve emerging problems through technological innovation that results in a wider transformative effect. Detailed analysis of features, end user benefits, research and performance provide a comprehensive framework that determines the effect of each product on the market.
For more information on The Australian Business Awards and the 2016 ABA100 Winners go to http://www.australianbusinessawards.com.au/australian-business-awards-winners/