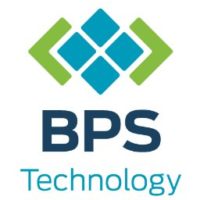 BPS Technology acquires Entertainment Publications
Leading channel enablement and payments platform provider BPS Technology Limited ("BPS", "BPS Technology" or "the Company") is pleased to announce the successful completion of its underwritten $27.5 million institutional placement.
Net proceeds of the capital raising will be used to fund the transformative acquisition of Entertainment Publications Australia and New Zealand ("Entertainment" or "Entertainment Publications"), a leading B2C deals platform with 12,000 SMEs, 18,000 NFPs and 550,000 members, and for additional growth/working capital. The consideration for the Entertainment Publications acquisition is $22.5 million in cash and 2,659,574 in BPS shares. The combination of BPS and Entertainment brings together two proven, profitable and scalable businesses with significant growth potential.
The vendor of Entertainment Publications, Mr Ben Johnson, who will remain as Chairman of Entertainment after completion, said, "Entertainment Publications and BPS share the same culture and values, making this a natural win for both companies. They share the same vision for providing marketing solutions to businesses, value to customers, and support to community organisations and the charitable sector. It is a win-win for everyone."
As part of the acquisition process, BPS undertook a detailed financial and legal due diligence on Entertainment. Further detail on the acquisition is set out in the presentation announced to ASX.
Mr Trevor Dietz, CEO of BPS Technology said "I am delighted to welcome Entertainment into the BPS group. Entertainment is an excellent business led by an ambitious team who share our core values. We expect the joining of our longstanding, valuable business networks to deliver an increasingly compelling value proposition to merchants, consumers and not-for-profits. This acquisition brings several attractive near-term growth opportunities within reach, the benefits of which will flow to new and existing BPS partners, merchants and shareholders."
Investors will be issued approximately 29.3 million Shares under the institutional placement at $0.94 per Share, 8.0x FY17E pro forma earnings and a fully franked dividend yield of 5.3%.
Settlement of the unconditional Shares is expected to be completed on Wednesday, 17 August 2016. An EGM is expected to be held on or around Monday, 12 September 2016 to approve the issuance of the conditional Shares. Settlement is expected to be completed on Wednesday, 14 September 2016 for the conditional Shares.
New investors will rank pari passu and be eligible for the FY16 final dividend of 2.0cps, which is expected to be paid in October 2016.
Settlement of the acquisition is expected to occur in September 2016.
Moelis Australia Advisory Pty Ltd acted as the Lead Manager and Underwriter to the fully underwritten institutional placement.
The Company's Shares will be released from trading halt upon lodgement of this announcement with the ASX.