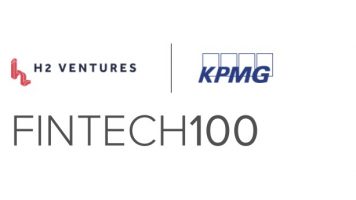 Search for 2017 Fintech 100 innovators kicks off
Nominations are now open for the 2017 KPMG & H2 Ventures Fintech 100, the annual list designed to recognize leading fintech innovators.
Visit www.fintechinnovators.com by Thursday, 31 August 2017 and nominate your company, or any fintech you think should be considered for the Fintech 100.
The Fintech100, available at www.fintechinnovators.com, is compiled by fintech investment firm, H2 Ventures in collaboration with KPMG's Global Fintech practice. The annual Fintech 100 includes both the leading 50 established fintechs, and the most intriguing 50 "emerging stars."
How to nominate and the judging process:
Nominations for the Fintech 100 can be made at www.fintechinnovators.com website by Thursday, 31 August 2017.
The process for selecting the 50 top established fintechs involves a universal search for innovative fintech companies as well as nominations. Companies will be ranked based on: total capital raised, rate of capital raising, location and degree of sub industry disruption and the judging panel's subjective rating of the degree of product, service, customer experience, and business model innovation.
The 50 emerging fintech stars will recognize largely undiscovered fintech companies, with the judges looking for the players of the future – companies from all over the world with fresh, new, disruptive ideas and industry solutions.
The final list will be curated by a judging panel comprising of KPMG's Global Fintech practice professionals, H2 Ventures and fintech match-making platform, Matchi.
Fintech 100 2017 list to be announced in November.
The Fintech 100 will be announced during the week of November 13-17 at a KPMG / H2 Ventures event in Singapore, where fintech companies that make the list will be showcased and presented with awards.
Ian Pollari, Global co-lead of KPMG's Fintech practice, commented: "The Fintech 100 has become more diverse, in terms of geographies and sectors, each year.  Insurtech saw strong growth in 2016, with new sub-sectors such as regtech, blockchain and data & analytics also emerging. We're anticipating that the 2017 Fintech 100 will continue this trend."
Ben Heap, H2 Ventures, commented: "For top-ranked emerging fintechs, the benefits extend beyond the raised profile. Funding for the Fintech 100 continues to rise, with the 50 established companies attracting 40 percent more capital in 2016 than the previous year. In total the Fintech 100 companies raised more than 65 percent of total global fintech investment in 2016."