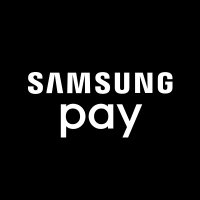 Samsung Pay takes on Apple over tap and go
In an approach that distinguishes it from Apple in the contactless payment market, Samsung says banks are welcome to join its digital wallet and it doesn't want any of their interchange fees or data.

Samsung launched Samsung Pay in Australia on Wednesday. The service is live in South Korea, the United States, China and Spain. In Australia, it is available only for holders of Citi and American Express-issued cards.

But Prasad Gokhale, vice-president of the mobile division for Samsung in Australia, is confident that each of the big four banks will embrace the platform in the coming months.

He said the world's largest consumer electronics company did "not want to eat into the business model of banks".

"We will complement their business model. We don't charge them any fees and we do not retain any data."

Samsung Pay has 5 million registered users in its domestic South Korean market with $US1 billion of transactions processed in the six months since its launch.

But it declined to provide any forecasts for Australian volumes. The payment platform will be available to any phone with the Marshmallow software update. Samsung wants its payments strategy to drive more sales of its higher-end phones.

Samsung says it is keen to work with banks to allow them to enhance their own mobile payment experience in their own apps and wallets. This will help those bank apps compete better against Apple's wallet on the iPhone.

Contrasting strategy from Apple

This collaboration strategy differs from Apple, which has antagonised Australia's big banks over access to point of sale data and the appropriate slice of interchange fees it will take for allowing bank-issued cards to be loaded on to Apple Pay. The result is that only a few users of the iPhone and iWatch will have access to the payment functionality.

Apple remains in talks with Commonwealth Bank, Westpac and National Australia Bank, which do not offer the Apple Pay service.

ANZ announced the launch of the service in April (it is also available on Amex cards.)

Australian industry data shows that only about 6 per cent of people use their mobiles to pay at contactless terminals, while 95 per cent of cardholders use such terminals to tap and pay. This provides an opportunity for phone companies to increase their market share.
To read more click on the link below…
Source: Samsung Pay takes on Apple over tap and go | afr.com