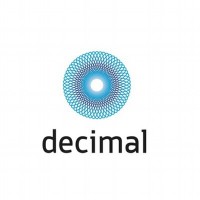 Robo-advice drives Decimal revenue
Software provider Decimal has announced its half-year net loss after income tax has decreased by 14 per cent thanks to lower operating costs and increased revenue from its robo-advice offering.

During the six months to December 2015, the company's net loss after income tax was $4.2 million, down from $4.8 million during the same period one year ago.

"The company completed a strategic and operational review during the period under review which led to a decision to reduce operating costs," the statement said.

"The Decimal platform has reached a level of maturity to enable enterprises to fully benefit from the business model in terms of low implementation and maintenance cost and high levels of configurability."

Meanwhile, Decimal said it experienced a 77 per cent increase in sales revenue as a result of the successful implementation of its online robo-advice capability. Overall revenue increased by 2 per cent, the statement said.

"Decimal launched its online robo-advice technology in June 2015. Since the launch, online robo-advice has exceeded $1.7 billion with no unscheduled outages and at no marginal cost of advice," the company said.