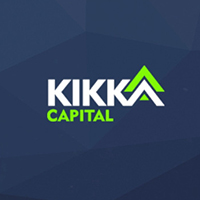 MEDIA RELEASE: Aquire and Kikka Capital partner to reward SMEs
SYDNEY, 3 March 2016: Aquire, Qantas' rewards program for small to medium-sized businesses and Kikka Capital have partnered to reward small business owners for taking out a line of credit.
Aquire members will be able to earn 10,000 Aquire Points on eligible loans of $10,000 or more.
In a recent survey[i], Aquire Members identified financial services products as the third most popular points-earning category after telecommunications and hotels.
Kikka, Australia's fastest growing small business lender, joins more than 35 Aquire partners. Aquire members can earn Aquire Points on a range of everyday business expenses including phone plans, office supplies and business advertising spend.
Kikka Capital CEO Milko Radotic said the partnership was great news for small businesses looking to get more value from their services.
"We know that Australian SMEs are often time and cash poor and Kikka helps their growing businesses on both these counts giving them more time and greater ability to focus on their core business functions," said Mr Radotic.
"As an online small business lender, we are thrilled to be partnering with Aquire to bring faster and cost effective loans to more Aussie businesses."
Qantas Loyalty CEO Lesley Grant said: "We know our members want to be rewarded for spending on financial services products such as business loans so Kikka will be a welcome addition to our list of partners.
"Adding Kikka to the mix will provide our members with a new opportunity to invest in the growth of their business and be rewarded with Aquire Points at the same time," Ms Grant said.
Aquire's list of partners covers a broad range of categories and includes: Westpac, GIO, Deloitte, Secure Parking, Regus, Randstad, Avis, Macquarie Leasing, Staples, Snap, Budget, QBE and Qantas. A full list of Aquire partners can be viewed at www.aquire.com.au/partners
[i] Source: Aquire Member business profiles, 2015