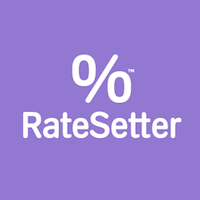 RateSetter announces partnership with Purplebricks
This week we were very pleased to announce an exciting new partnership with disruptive real-estate agency Purplebricks.

Having launched in Australia this week, Purplebricks lets homeowners sell their property for a flat fee of just $4,500, including professional photography, marketing costs and the services of a Local Property Expert to guide them through the sale process. Purplebricks is now the the fastest-growing real estate agency in the UK and their low-cost offering is expected to similarly shake up the Australian real-estate market and put end to three decades of commission-based remuneration for real estate agents.

As part of its innovative offering, Purplebricks has partnered with RateSetter to offer customers the opportunity to borrow from RateSetter and defer the payment of sale fees for up to 12 months (or until settlement or withdrawal from sale) at no cost to the customer (interest, fees and Risk Assurance Charges are covered by Purplebricks).

In addition to providing Australian property owners an easier, more affordable way to sell their property, this arrangement gives our lenders access to a group of highly creditworthy borrowers.

For us, this partnership represents an important coming together of two disruptive companies, both with a similar motivation: using smart technology and low cost business models combined with outstanding customer service, to offer consumers and businesses a much better deal. It just makes sense that we would team up with Purplebricks to help them shake up the real estate market.

This partnership also signals the start of an important new phase of the growth of RateSetter in Australia. Following the path established by RateSetter in the UK, which forged innovative partnerships with companies such as Giffgaff (mobile phone handsets), Commuterclub (annual public transport passes), and Pay4Later (point-of-sale retail financing), we know that working closely with other innovative companies is an important part of our journey to shake up finance in Australia.
Source: RateSetter announces partnership with Purplebricks | RateSetter Australia