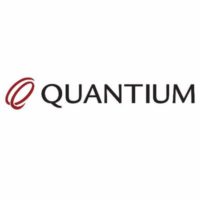 Quantium buoyed by link-up with Facebook
Data company Quantium has taken what may be its first step towards an eventual float, issuing shares to staff as it unveiled a partnership with Facebook it says will take it closer to the holy grail of accountable advertising expenditure.

The deal — the third of its kind the social media giant has inked — enables advertisers to measure the impact their Facebook campaigns have on in-store purchases.

Developed over the past six months, it uses common identifiers in social media and credit card data — such as email addresses — to marry advertising views with purchases, according to Quantium's head of media, Alex Macoun.

"It is definitely a major step towards full accountability for advertising spending,'' she said."That nirvana is a bit of a way off but this is going to be really valuable to advertisers in terms of accounting for the advertising dollars they spend.''

Facebook has more than 13 million active users in Australia and is already a significant advertising medium, while Quantium, half-owned by Woolworths, is Australia's oldest data business, having since 2002 partnered with a host of blue chip companies, including Qantas, NAB, IAG and Medibank, to crunch customer data.
Please click the link below to read more…
Source: Quantium buoyed by link-up with Facebook – The Australian