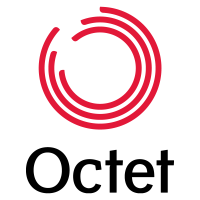 Aussie FinTech Octet goes global with new partner in China
Octet, a global financial technology company, has welcomed Asiafactor (CN) Limited as the latest licensee of the Octet platform. A successful Chinese supply chain finance organisation, Asiafactor will leverage Octet's revolutionary supply chain management and financing platform to enable its customers to manage and pay international suppliers, saving time and freeing up their cashflow.
Asiafactor will offer the Octet-enabled platform to serve both existing domestic small to medium enterprises, as well as to a vast range of prospective exporters throughout China. Customers leveraging the platform will be able to use their existing credit cards or other financing facilities to pay global suppliers at competitive exchange rates, removing the need for hard-copy forms and disclosure of secure financial information.
Asiafactor customers across China will also gain access to more than 10,000 suppliers and customers using the Octet platform through licensees in Australia, Canada, USA, Turkey and China.
"Asiafactor's partnership with Octet will provide peace of mind to small and medium exporters in China, who will now be able to use all the funding facilities available to Asiafactor's clients when transacting with overseas and domestic buyers and suppliers," said Clive Isenberg, Managing Director of Octet.
It follows a recent landmark partnership between Octet and Australia's largest business bank Westpac Banking Group to launch Business Link, an Octet-enabled supply chain management platform.
Asiafactor's new payment platform will give more options and account terms to local Chinese small and medium suppliers who previously insisted on trading on a "cash only" basis due to regulatory restrictions and antiquated systems. Asiafactor's members with approved credit limits will also find it easier to negotiate with their suppliers to accept payments through the platform
"We understand the restrictive cash flow issues faced by small and medium businesses in China and are always looking for ways to utilise innovative technology to assist companies grow," said Ang Li, Asiafactor Assistant President. "Our latest partnership with Octet means we can provide companies with a market forum to communicate and trade quickly and fluidly. Each step of a trade transaction can be easily verified, a critical point for supply chain financiers such as Asiafactor."