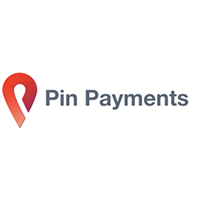 Pin Payments is happily perched in Perth
Nearly every day someone will tell Grant Bissett that he should move his startup away from Perth.

All-in one multicurrency payment platform Pin Payments has been based in the Western Australian capital since its inception while running business development out of Melbourne, and co-founder and CEO Bissett has remained steadfast in staying put in his hometown.

"We get opinions all day in every direction, and we get recommendations on moving to Melbourne or Sydney or London or San Francisco for a variety of reasons," Bissett tells StartupSmart.

"That's all great – we just smile politely and then get on with our job."

After closing a $3.1 million series A round, Bissett says the doubters have been proven wrong, and Pin Payments will be staying in Perth.

"This certainly disarms any argument against staying here," he says.

"We have an excellent capacity to operate, our business is now proven and de-risked, and it's the right time to expand."

A year in the making

The $3.1 million investment round was led by Vix Investments at a valuation of about $15 million. Pin Payments has previously completed two seed rounds at a total of about $1.5 million.

The investment process has been a long one for Pin Payments, with the round opening late last year, but Bissett says it was worth the wait to find the right partner.
Source: Growth – Grant Bissett confirms Pin Payments is happily perched in Perth