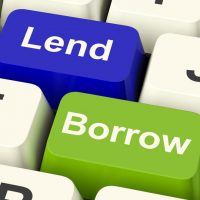 Peer-to-peer lending bosses split on whether to become a bank
UK's largest peer-to-peer/marketplace lender CEOs outline two very different visions of the future.

Funding Circle and Zopa don't disagree on much. But when it comes to whether or not to launch a bank, CEOs Samir Desai and Jaidev Janardana have reached a divergence point.

Both delivered keynote speeches at last week's AltFi Europe Summit. Desai's – which was entitled: "To be or not to be a bank" – left the audience in little doubt as to Funding Circle's intentions.

"We at Funding Circle have no plans to launch a bank," said Desai.

He went on to identify the three types of bank collaboration that have sprung up across the marketplace lending space: banks buying marketplace loans, banks referring customers to platforms and "co-branding" opportunities. He was critical of "lending-as-a-service" integrations, which broadly speaking entail platforms letting banks make use of their technology. Desai said there is "only one winner" in such arrangements.

Janardana's keynote ("Why we're launching a bank") outlined the rationale behind Zopa's decision to pursue a banking licence, which was announced in November of last year. At launch, Zopa Bank – which will sit alongside the firm's marketplace lending platform – will be focused on savings products, rather than on a current account offering. Its products will include term deposits and cash ISAs. In time it will also offer instant access savings.

Janardana confirmed in his speech that Zopa will be using deposits to fund loans through the marketplace.

The Zopa boss pointed to PSD2 regulations as a disruptive force that will shake up current accounts, preventing incumbent banks from continuing to use current accounts to "own" customers. He also said that markets are not necessarily efficient, referencing the steady rise of average credit card and overdraft rates since 2011. High levels of customer dissatisfaction with incumbent banks, as represented by generally low Net Promoter Scores, were also referenced in the speech.
To read more, please click on the link below…
Source: Peer-to-peer lending bosses split on whether to become a bank – AltFi News