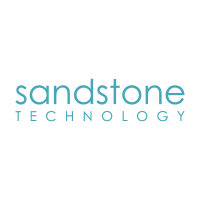 PCF Bank partners with Sandstone Technology to launch a digital origination and servicing platform
PCF Bank has launched a new digital platform to facilitate the origination and servicing of savings deposit products online. The service uses the latest responsive device platform from Sandstone Technology supporting mobile, tablet and traditional PC channels.
The launch of deposit products by the bank complements its established consumer motor finance and SME asset finance businesses. The bank obtained its banking licence from the regulator in December 2016.
The collaboration with Sandstone was predicated on having a flexible digital platform that can be extended to meet PCF Bank's future requirements and the digital banking needs of the bank's ever-demanding client base.
The service uses BankFast, Sandstone's global direct banking platform that is widely deployed in the UK and globally. The service facilitates product origination for Notice and Term Deposit accounts and supports immediate online application validation and instant online access to new accounts.
Highlights of the platform include support for secure messaging, the ability for account holders to apply for additional products online and account servicing capabilities, such as making account transfers via a digital channel of choice.
Scott Maybury, Chief Executive Officer at PCF Bank, commented "Customers expect to apply for and open new deposit accounts with an immediate decision. The platform provides a seamless origination and account opening process that is fully automated and gives our customers an excellent service using the latest technology. This makes the depositing of funds quick and convenient, with the process taking as little as a few minutes".
"Using smart phones and tablet devices is an efficient way for our busy customers to get great value from their savings. We are delighted to have partnered with Sandstone Technology on the rapid deployment of PCF Bank's mobile service and web portal. This is the first in a series of digital projects which the bank has commenced to enhance its online presence".
The decision to select Sandstone as the bank's digital banking platform was taken after a substantial vendor assessment process. Crucial to the selection process was the ability to demonstrate a strategy and philosophy to provide future innovative digital banking services with an eye on the next technological advance and the personalisation of client services.
Colin Rankin, Head of Business Development at Sandstone Europe commented "Over the years, Sandstone has consistently invested a significant percentage of our annual revenues to into the latest technical and functional advances in our origination and servicing platforms. Having a single platform that supports the digital and mobile channels for customers to converse and transact with their financial institution is fundamental to what we do. The BankFast Responsive platform is a global leader to financial institutions who are looking to transform their ageing online services and make them increasingly accessible and relevant to their customers".
Julian Blackley, Chief Executive at Sandstone commented "We enjoyed working with the team at PCF Bank as they brought true agility, innovative thinking, and clarity around priorities from the perspective of the customer. This deployment with PCF Bank is another example of providing high quality and customised digital banking services to our clients, whilst maintaining the highest levels of security. We continue to strive for excellence and PCF's partnership with Sandstone Technology is another step in our commitment to achieving this".