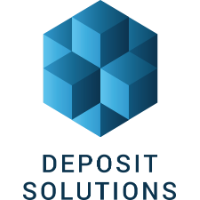 One of the world's fastest growing fintech platforms started as a side project — now it's coming to the UK
A German fintech business backed by Silicon Valley VC Peter Thiel is planning to launch its investment platform in the UK.

Max von Bismarck, Chief Business Officer and Managing Director of Deposit Solutions, told Business Insider at the Money2020 conference in Copenhagen this week that the company plans to launch its Zinspilot platform in Britain later this year.

The Hamburg-based startup, founded in 2011, currently has one person based in London and is looking to scale-up UK operations. Von Bismarck said Zinspilot will also likely be re-branded for the British market.

Zinspilot is a platform that lets people invest in savings products from a variety of banks across Europe using just one centralised account. It is one of the world's fastest-growing consumer fintech platforms. Launched in September 2015, more than €2 billion (£1.7 billion) has already been invested across its platform.

Von Bismarck said Zinspilot actually began as a side project for Deposit Solutions. Its core business is a marketplace platform for banks, not their customers, that lets lenders connect with each other and access each other's consumer deposits and products.

Post-2008, banks around the world have to make sure they hold diversified forms of capital. Retail deposits are seen as among the best forms of capital so most banks want at least some retail money. This is a problem for specialist banks, however — small business lenders, mortgage providers etc.

Rather than straying outside of their expertise to build and maintain a retail client base, Deposit Solutions' technology allows these banks to access the retail customers of other banks in return for good savings rates. UK investment bank Close Brothers uses the platform to access euro deposits, for example.
To read more, please click on the link below…
Source: One of the world's fastest growing fintech platforms started as a side project — now it's coming to the UK