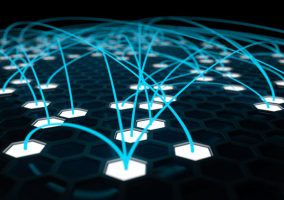 New study finds smaller banks have more tech-savvy customers
As the Big Four pour money into fintech, smaller regional banks have the tech adopters and trendsetters on their books already.

Recent research by Roy Morgan has looked at banks that have a high proportion of customers that can be classified as "technology early adopters". The banks with the highest proportion of these customers are likely to be smaller or regional banks, with one of the Big Four not even falling above the population average. These results are surprising, with the major banks having such a strong focus on fintech, also known as financial technology, in recent months.

The bank with the highest proportion of early technology adopters among its customer base, surprisingly, was Teachers Mutual Bank. It led with 29.2% of its customers being early adopters, 56% higher than the population average of 18.7%. This was followed by ING Direct with 41% more likely than average and Citibank at 34% more likely than average.

One in five Australians are early adopters of technology, classified as those who are the first to purchase new technologies or set the market trend for emerging tech. This group is critical to banks if they want to ensure their investment in fintech startups, innovation hubs or any other platform is embraced by customers.

Norman Morris, Roy Morgan's industry communications director, said the success of all financial service providers will depend on more than their ability to attract early adopters.

"Although the smaller banks currently appear to be leading in attracting customers from the technology early adopter segment, they are likely to face challenges from the better resourced Big Four and the new fintech disrupters who are likely to be more nimble and experienced at adapting quickly to customer needs, thus posing a potential problem for all banks," he said.

Out of the Big Four banks, three were above average – Westpac (8% more likely than average), followed by ANZ and CBA (both 7% more likely than average). NAB fell 3% below the 18.7% average.

In the fintech conversation there is a heavy focus on ideas, but what often gets left behind is the question of adoption. By embracing technology early adopters as part of a holistic fintech strategy there could be increased potential for banks – and consumers.
Source: New study finds smaller banks have more tech-savvy customers | finder.com.au