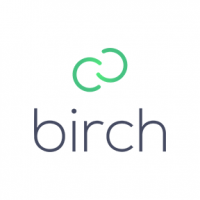 Birch gets your credit card rewards in order
Credit card reward programs can be confusing, and each can be totally different from the next. So managing all your points and rewards can quickly become a headache.

Enter Birch, a service that helps users manage their rewards programs and points across multiple credit cards and accounts. Birch plugs into a bank account, looks at a user's spending habits and recommends what kinds of cards they should sign up for, or how they should spend their money in order to maximize their point returns. For example, Birch might recommend that a user buys products with a specific card at a store like Macy's in order to get the most points. Birch launched at TechCrunch Disrupt NY.

"I started reading through a bunch of blogs and forums when I was doing credit card research and was thinking, holy crap this takes forever," co-founder Alex Cohen said. "Others were complaining about how not really knowing how rewards programs work and applying for the first cards that look good, and when they had them they didn't know how to redeem points properly. That's when I had that a-ha moment, we need to talk to some people and see if people will actually use this thing."

The theory is that if users are efficient enough, they can easily rack up enough points for free flights and other rewards that they can take advantage of by slightly tweaking their spending habits. The information that's ported in is just spending history, and Birch doesn't touch other parts of a user's bank account, Cohen said.
To read more, please click on the link below
Source: Birch gets your credit card rewards in order | TechCrunch