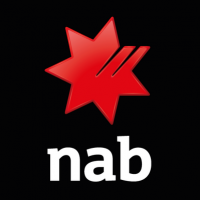 NAB enlists venture capitalists to invest in start-ups
National Australia Bank is turning to the venture capital sector to run its $50 million fund that will invest in fintech start-ups, a plan aimed at boosting innovation across the lender.

The bank has appointed Todd Forest, an entrepreneur, angel investor and digital media executive, to run NAB Ventures, which expects to make its first investment in the next month or so.

Alongside Mr Forest, NAB has hired Melissa Widner, one of the most senior women in Australian venture capital, who has also worked in the United States, as general partner.

A co-founder of leading Australian fund Blackbird Ventures, Bill Bartee, will also work with the NAB fund as an adviser.

The appointments come as NAB's fund is preparing to make its first foray into investing in fintech start-ups, a tactic that has become increasingly popular among banks.

NAB hopes that by taking minority stakes in start-ups it will be able to provide the financial muscle these smaller firms need to grow quickly, while also adopting promising ideas within the bank.
Source: NAB enlists venture capitalists to invest in start-ups