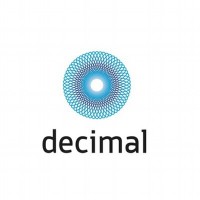 Decimal to roll out robo-advice for instos
Decimal has announced today it will launch two robo-advice packages designed to help big businesses break into the emerging automated advice market sooner.

In a statement, the company said Eqilize is a solution geared towards superannuation and financial institutions that want to offer clients robo-advice but do not have the resources to build their own.

At the same time Decimal introduced Tentalon, a "fully customisable technology stack" that allows businesses to create purpose-built solutions.

Eqilize will be presented to the industry at an event on 28 April, while Tentalon will be rolled out for major banks in early May, the statement said.

Decimal chief executive Nic Pollock said the two new offerings are intended to help companies attract and retain clients.

"It's clear this is what the consumers want, so our objective is to help our customers deliver this to their market now," he said.

"We see two types of customers in the market today who appreciate the value of automated advice and want to deliver that direct to their customers – those that want to deploy and deliver value rapidly via a solution like Eqilize, and those typically larger organisations pursuing a bespoke solution.

"For them we are launching Tentalon, which is a fully customisable technology stack that allows them to create purpose-built solutions based around the underlying benefits of the Decimal system.

"Decimal founder and executive director Jan Kolbusz said: "In recent times we've seen the launch of lots of consumer-focused robo-advisers. We think this choice is a good thing for customers overall, however our attention is centred on empowering banks, super funds and any financial institutions with their own products including retirement, investment and insurance products.