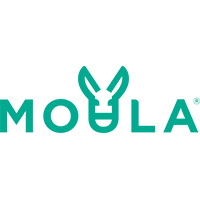 Moula ramps up for long-term growth
Australia's leading data-driven lending platform for small businesses Moula, today announced the appointment of former Managing Director of Xero, Chris Ridd, to its board as it positions itself for significant growth.
The announcement coincides with the release of findings from the Disruption Index, showing that the number of data-approved loan applicants has doubled over the past year. The Disruption Index is a Moula initiative designed to track the waves of disruption in Australia in the small business lending sector.
Ridd's appointment comes off the back of strong growth for Moula over the past twelve months, as Australian small businesses change the way they access loans.
Business confidence among SMEs seeking finance has risen over the past quarter as a result of taxation changes outlined in the recent Federal Budget along with more favourable business conditions, according to the latest findings from the Disruption Index, The index has been jointly developed by Moula and research and consulting firm Digital Finance Analytics (DFA).
Figures from the Disruption Index reflect the changing way in which SMEs access finance, including:
the number of data-approved loan applicants has doubled over the past year as more businesses become comfortable with providing bank and accounting data to access unsecured finance

SMEs want faster access to unsecured finance, with the average expected wait time reducing from 7.5 days to 6.5 days over the past year
The Hon. Philip Dalidakis, Minister for Small Business, Innovation and Trade welcomed the role that alternative lenders like Moula play in supporting the economy.
"Having access to capital is one of the most important requirements for a small business to get off the ground or stay operating.
"It is wonderful to see fintech companies like Moula providing our small businesses with innovative new ways to access capital and manage their finances at the same time. This is another great local success story that cements Victoria's growing reputation as the number one tech and startup destination in the Asia Pacific region."
A fully Australian-owned and operated platform, Moula enables businesses to grow by providing loans that are approved via a short online application process.
"Small business owners know that to survive in business you need to meet customer expectations. We live in an age of instantaneous transactions with the increasing availability of data at our fingertips. This means that the pace of business has increased exponentially and in line with that, so too have customer expectations. The lending space is no different," said Moula CEO and co-founder Aris Allegos.
Over the past twelve months, Moula has aligned itself with best-in-class partners including Liberty and Xero to deliver its unique lending solution to Australian SMEs.
"The Disruption Index indicates a significant shift in the way SMEs expect to access finance, and there is a huge opportunity to help SMEs grow through accessible finance that is based on a thoroughly transparent, data-driven approach. Having somebody of Chris' calibre on the board, with his track record of building exceptional businesses, is a tremendous boon to Moula," Allegos said.
"He has a genuine talent and a passion for this space. He 'gets' small businesses and the challenges they face and is a huge advocate for what Moula is trying to achieve — to help Australian SMEs grow via a simple loan application that is fast, affordable and responsible."
As a Xero preferred financial services partner, Moula was the first online lending platform globally to use Xero's API integration to analyse and underwrite a business loan.
"Over the course of my five years at Xero Australia, I saw a marked shift in the way SMEs use online data to streamline business process and drive growth. The findings from the Disruption Index support this with a slightly higher proportion of SMEs willing to trade their data," Chris Ridd said.
"There is an opportunity to help support the continued success of small businesses. Lending based on the strength of accounting data is a unique point of differentiation in the market, and one that is the way of the future for finance-as-a-service."
Ridd joins the board of five executives, including Moula co-founders Aris Allegos and Andrew Watt, Sherman Ma, Managing Director of Liberty Financial and tech entrepreneur Nathan Cher.