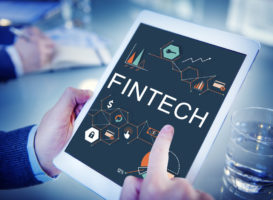 Fintech luring more bank customers, says UBS
More Australians will turn to start-ups for financial services in the next year, according to a UBS report, which shows incumbent banks are complacent about the threat of disruption but are also seeking to partner with fintech firms to help them cut costs and improve customer experiences.

UBS banking analysts surveyed 27,914 customers of more than 210 banks in 24 countries, along with 61 management teams from banks around the world. Local UBS banking analyst Jonathan Mott along with analysts in London, New York and Tokyo contributed to the global report, titled Global banks: Is fintech a threat or an opportunity?

UBS suggests the answer to the question is "Both". Globally, UBS said "the financial technology industry is witnessing exponential growth, with financial innovation and digitalisation transforming both customer experience and the competitive landscape".

The survey found that a growing number of Australians are considering trying fintech services in the next 12 months: 15 per cent of Australian respondents said they will use a fintech money transfer business; 14 per cent said they will use a mobile payment fintech; 9 per cent will use peer-to-peer lending; and 9 per cent said they are likely to use a "robo adviser" for digital financial advice.

Fintech investment is on the rise around the globe. More then $US50 billion has been invested in the global fintech sector since 2010, including $US22 billion in 2015, according to Accenture. McKinsey says up to 60 per cent of global retail bank profits, or $US1 trillion, could be impacted by around 12,000 fintech disrupters around the world.

But UBS found banks remain confident of repelling the threat. Bank respondents expect a 3.8 per cent revenue uplift over the next three years as a result of fintech, which UBS said is potentially over-confident.

Yet fintech "should not be viewed just as a threat to banks – it could also provide opportunities for incumbents to increase revenues via increased client engagement and enhanced customer experience, lower operating costs and possibly also by boosting capital efficiency", UBS said.

According to the management survey, 38 per cent of banks have a fintech partnership and this is expected to rise to 51 per cent over the next 12 months.
To read more, click on the link below…
Source: Fintech luring more bank customers, says UBS | afr.com