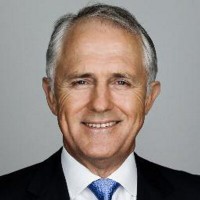 More Aussie funds available for fintech start-ups
Australian fintechs say despite Atlassian choosing Nasdaq to make its $8 billion raising, Australia is becoming one of the biggest sources of funding for them with Prime Minister Malcolm Turnbull an important catalyst.

"This is our fourth year. Four years ago we talked to a number of Australian investment groups and there was very limited interest for a company trying to disrupt financial services," said Beau Bertoli, the co-chief executive of small business lender Prospa.

"In the last 12 months we have seen a huge swing the other way. There is not just offshore but onshore money and we should see a flurry of money coming into the industry in the next 12 months.

"In 2008, total global investment in fintech was $US100 million. In 2016 it is forecast to be $US30 billion ($139 billion).

On a list compiled by KPMG and H2 Venture, the Fintech100, which ranks companies primarily on the amount of funding they have raised as well as global reach, Prospa was the highest ranked Australian start-up at 33.

Prospa raised another $60 million in September from several big private equity firms and has loaned about $100 million to its customers.