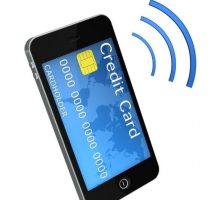 Mobile wallets to disrupt UAE payments sector
Get ready for it. The use of mobile wallets as a means of payment will perhaps be the biggest disruption the financial sector in the UAE has ever seen.

But old habits die hard. According to UAE Central Bank figures, about 75 per cent of transactions in the country are made in cash. In fact, the UAE has about Dh65.4 billion in cash circulating outside the banking system. "That represents about 7 per cent of the economy," says Maki Vekinis, CEO of Emirates Digital Wallet, a unique platform established by 16 of the UAE's leading banks, formally launched at the Seamless Middle East conference in Dubai earlier this month.

Developed over two years, the initiative isn't a digital wallet product akin to Samsung Pay. "We took a blank sheet of paper and designed a system for a society that does not need cash.

"A small merchant — the barber, the taxi driver — will download the app to receive money, and over time we believe we will reach a tipping point at which you won't need cash in your pocket to walk out of your house. We want to provide something that permeates society the way WhatsApp did: through a simple SMS with a link."

The system, which will be rolled out in the fourth quarter, "is an exciting and groundbreaking project for the UAE", says Vekinis. But there's still work to be done. "Until today, we have not seen the scale and ubiquity that we all dream of in terms of a mobile wallet solution," says Lutfi N. Zakhour, Senior Vice-President at consultancy Booz Allen Hamilton.
To read more, please click on the link below…
Source: Mobile wallets to disrupt UAE payments sector | GulfNews.com