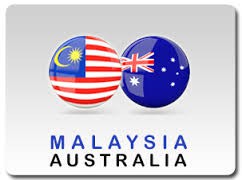 Malaysia: The Rise of FinTech – Innovation and Disruption
MALAYSIA: THE RISE OF FinTech
Innovation and Disruption
Date: 15-16 March 2016
Location: Auditorium Connexion@ Nexus Bangsar South, Kuala Lumpur, Malaysia
The Australian Trade Commission (Austrade), in partnership with the New South Wales Trade and Investment, invites you to join our exclusive dialogue revealing Malaysia's burgeoning financial technologies (FinTech) ecosystem and innovation agenda.
Why Malaysia
In 2015, Malaysia became the first Asia Pacific nation to regulate for equity crowdfunding in its drive to develop the FinTech agenda. Moreover, Malaysia recorded the highest innovation performance amongst middle income countries.
With FinTech no longer limited to traditional centres like Silicon Valley and London, and global oil prices at an all-time low, Malaysia's ambitions to grow the FinTech sector in recognition of the growing need to reduce its economy's reliance on energy and foster innovation within its strong capital markets.
Malaysia was ranked 4th globally in financial market development by the World Economic Forum, reflecting the country's position as a major financial centre and its proximity to a large potential customer base of international financial institutions and end users. Furthermore, Malaysia is strongly connected within the US$2 trillion of global Islamic finance market.
The high levels of digital adoption and internet penetration in Malaysia make it an attractive market for Australian FinTech solutions. The limited FinTech solutions available in Malaysia coupled with growing demand reflect a market opportunity that Australian firms are well placed to access.
Why you should attend
This is a market development initiative, to gauge, network and understand the Malaysian appetite and readiness for Australian fintech.
Build relationships with a network of practitioners in FinTech business development, disruption and innovation in the financial industry.
Access key influencers to be part of the FinTech ecosystem agenda in Asia.
Explore new and exciting cross-border collaboration potential in FinTech to build the next generation of financial products and services.
All exclusively invited conference participants, from Malaysian technology providers to government departments and end users, have been targeted based on their capabilities and interest in working with Australian firms.
Limited places – register now
Don't miss your chance to get the latest information.
Register your participation by emailing your details to [email protected]
Important information
Please note that Austrade will only work with clients that maintain appropriate business ethics, and demonstrate a commitment to legal obligations including anti-bribery laws, both in Australia and overseas markets. Review further information on anti-bribery at http://www.austrade.gov.au/FTMY2016