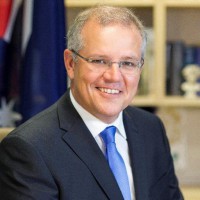 Fintech the next wave of growth
This is an interesting opinion piece by Australia's Treasurer, Mr Scott Morrison who says that Australia's fintech sector can play a vital role in aiding the positive transition that is occurring in the national economy.
"At the recent World Economic Forum it was noted that 90 per cent of the data we use today has been created in the past two years.
The ability of new technology to capture and process data, in real time, is changing how business is done, how products and services are conceived in the new economy and the way consumers participate in this process.
Financial technology, or fintech, is lubricating this transformation. The catalytic impacts of fintech and its potential to unleash a new era of competition, innovation and job-creating productivity in our economy is inestimable at this point, and very worthy of encouragement.
Fintech is not just about digitising money, it's about monetising data. It's about how we can create and capture the added value from data, previously limited by the technology we had available. It is the second-round value surge that is starting to flow now from an increasingly digitised economy.
Financial services providers talk now about attributes, or insights into consumers, not just in the tens of thousands but in the hundreds of thousands and millions.
Businesses and authorities have structured access to almost unlimited data, especially with the advent of social media, which sophisticated algorithms can quickly interrogate and transform into new services and products."
To read more, click on the source link below