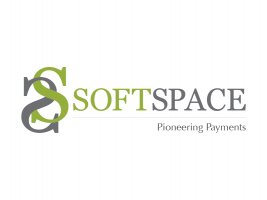 Malaysia Fintech firm Soft Space raises US $5 Million from Japan's Transcosmos
Malaysia Fintech firm Soft Space, which offers mobile payment solutions, announced it has secured US $5 million in funding from Japanese e-commerce company Transcosmos Inc.

Mobile POS and E-Commerce

Soft Space offers mobile point-of-sale services for small and large merchants in Malaysia and other parts of Southeast Asia. Businesses can plug a small device into a smartphone or tablet that allows them to swipe customer credit cards for payment. The company takes a small transaction fee every time a card is swiped. Soft Space also offers an online management console where businesses can track and manage customer data, sales history, and even fraud management.

Transcosmos, which is based in Japan, provides a wide range of e-commerce solutions; from online sales and marketing services to human resources, customer support, and other backend support services. The company is truly a global online services provider with 53 bases in Japan and an additional 118 bases around the rest of world across 30 countries.

Mutually Beneficial Partnership

The partnership between Soft Space and Transcosmos appears to a be a mutually beneficial one. According to the press release on Transcosmos' site:

[The] partnership introduces an omnichannel customer relationship management (CRM) solution that helps enhance clients' digital engagements to a whole new level by delivering appealing ads, loyalty marketing programme that can directly send tailored discount coupons to customers' smartphones that leverages both offline and online data. Merchants can also leverage on the chatbot services within the solution to further engage their customers.

Masataka Okuda, President and COO of Transcosmos, spoke of the partnership: We are elated about this new partnership. Adding Soft Space's mobile payment solutions to our existing DEC (Digital Marketing, E-Commerce, Contact Center) solutions will further increase the value of our digital transformation services for our clients, especially in the ASEAN market where we cannot ignore consumers' shopping behavior in brick-and-mortar stores.

Speaking on behalf of Soft Space, Chief Strategy Officer Chris Leong said: As payments is integral part of any commerce, this partnership will position both companies to be the leading players in the region to help businesses transform digitally and to monetize on the trend of e-commerce in the region.
To read more, please click on the link below….
Source: Malaysia Fintech Firm Soft Space Raises US $5 Million From Japan's Transcosmos – Crowdfund Insider