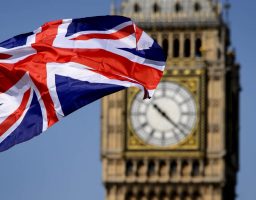 London 'defends title as Europe's tech hub with record investment so far in 2017'
London appears to be defending its title as Europe's tech hub – at least for now.

According to figures published by London & Partners, the Mayor of London's promotional agency, venture capital firms pumped more than £1.1bn into the city's technology sector over the last six months.

London's tech sector attracted more venture capital investment over that period than any other European city since the Brexit vote, including Dublin, Paris and Amsterdam. More than four times the amount of investment was recorded than at the same stage during 2013 and more than during any other six-month time period in the last decade.

Investment across the whole of the UK topped £1.3bn.

London & Partners said that venture capitalists – who provide funding for early stage or startup businesses – were particularly being lured by some of the UK's most innovative companies, like virtual-reality startup Improbable, which enjoyed investment of £388m, and financial technology companies Funding Circle, Zopa and Monzo, which saw investments of £82m, £32m and £22m respectively.
To read more, please click on the link below…
Source: London 'defends title as Europe's tech hub with record investment so far in 2017' | The Independent