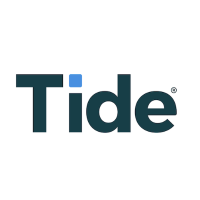 Fintech startup Tide got a $14 million boost
Banking startup Tide raised $US14 million in one of the largest Series A funding rounds closed by a fintech company this year.

Tide, a digital-only banking app aimed at small businesses, has also partnered with online lender iwoca, in a move to allow small companies access to loans of up to £100,000.

The funding round was led by specialist fintech investor Anthemis, along with Passion Capital, LocalGlobe and Creandum, the company that backed Spotify.

Tide plans to almost double its London team by the end of the year, and develop more features to make online banking for small and medium sized businesses (SMEs) more efficient.

Some of these features, says Founder and CEO George Bevis, will include things that people "have not seen before."

"Our investors believe there is a real opportunity to support and champion small and medium-sized companies in the wake of Brexit," says Bevis. "Britain's smaller firms have been let down by traditional banks, which often charge vulnerable companies eye-watering fees and keep them waiting weeks to open a business account."

Tide launched last year shortly after securing £1.5 million in investments — an unusually high sum for a company yet to launch — having worked on the product in secret for over a year.
To read more, please click on the link below…
Source: Fintech startup Tide got a $14 million boost | Business Insider