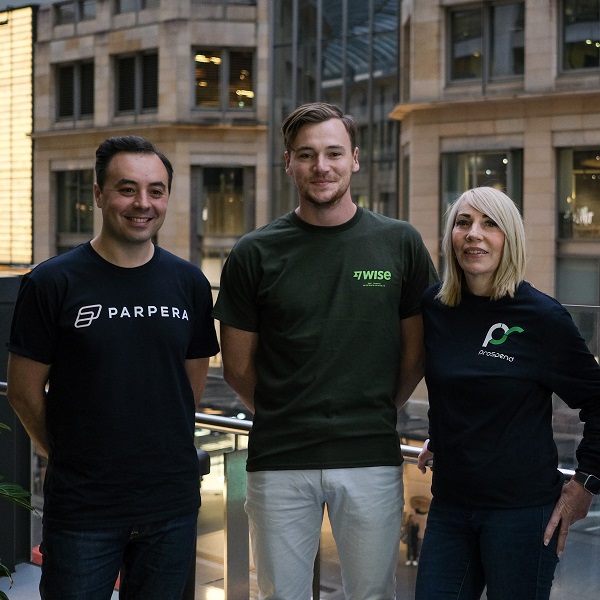 London fintech Wise Platform launches new features for Australian businesses and financial service providers
Wise Platform, the cross-border payments infrastructure for banks, fintechs and enterprises, has today launched a new and bespoke way to help enterprises and their customers with their cross-border money management needs.
Rolling out first in Australia with two partners, ProSpend and Parpera will use Wise's infrastructure to issue multi-currency accounts and digital debit cards via their own interface, directly to their customers, to spend and manage money internationally with ease:
170+ countries, one card: issue Wise co-branded or white labelled digital debit cards (Visa or Mastercard) allowing business owners and employers to spend like a local, wherever at the mid-market exchange rate and manage expenses
40+ currencies, 9 account details, one account: issue multi-currency accounts to hold and convert between 40+ different currencies as well as instantly generate local and global account details in 9 currencies including AUD, NZD, EUR, USD, GBP, SGD allowing businesses to go global with a few clicks
One stop shop: send, spend and manage money across currencies all from the convenience of one platform
Daniel McCarthy, Commercial Lead, Asia Pacific at Wise Platform, "These new features are a significant step forward in our ability to support Australian based Wise Platform partners and their customers in ways they've not experienced before. Traditional international banking solutions still don't work well for businesses, and require them to use too many external tools from a range of providers to allow them to do what they need.
"The release of Wise Platform's new features brings us one step closer to solving this pain point, enabling more businesses to expand and operate internationally, without worrying about managing complex, multi-currency cash flow.
"Compliance smarts and practices can be a huge barrier to entry to midmarket and enterprise businesses looking to expand into international payments. Leveraging Wise's API also means they're able to tap into Wise's modular components, including our  security and verification engines if required; Wise Platform solutions aim to enable these businesses to expand on all fronts, compliantly."
Wise Platform is live with over 60 banks and non-banks globally in over 18 countries, including Deel, Monzo, Up, Bank Mandiri, Google Pay, Bunq, ZA Bank, Tiger Brokers and Xero to name a few. This extension of the Platform offering aims to further support partners in effortlessly managing their finances.
Pilot Partners
ProSpend is a singular platform for proactive business spend management and was looking for a way to bolster their spend management solution by offering their corporate clients an easy and secure alternative to cash reimbursements, a more advanced alternative to traditional corporate card programs and the ability to manage a faster, in-app option to pay supplier invoices in a more streamlined manner. Prospend is partnering with Wise Platform to give corporate customers the ability to issue instant digital debit cards and process payments to their suppliers, all linked to a central multi-currency account, and convert these balances interchangeably directly within the ProSpend platform.
Sharon Nouh, CEO at ProSpend, said, "We are delighted to be partnering with Wise Platform as our fully integrated payment partner. The partnership aligns with our vision of delivering one hyper automated spend platform. Combining our platform that helps businesses manage their business expenses, their account payables, and purchases with budget controls with Wise's market leading global payments technology, delivers this vision. By deeply integrating Wise's payments infrastructure into our platform, our customers can now run their entire company cards program from the same system they use to deliver all other services. We are excited to continue to work with Wise to innovate and improve the payment and spend management process for our mutual clients."
Parpera is an all-in-one business money management solution, who services thousands of sole-traders, and found that traditional banking solutions were not serving their customers' needs. Parpera is using Wise Platform to help power their customers' domestic needs initially, and also providing them with the tools they need to scale across borders when the time is right.
Parpera CEO Daniel Cannizzaro added, "We're thrilled to partner with Wise to leverage its market-leading global payment infrastructure to enable our Australian relaunch. Initially, Wise Platform will enable us to offer Australian sole traders and small business owners access to a Business Account, Business Debit card, and payments within the Parpera App. And later, it'll extend our offering to multi-currency wallets, and cross-border payments, unlocking greater value for businesses on our platform by enabling them to do business globally with ease. Additionally, Wise serves as a strong and trusted partner to enable Parpera's proposition in Australia and its future expansion to new markets."