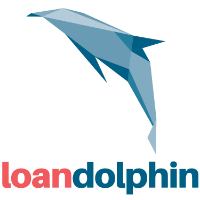 LoanDolphin completes $1.1 million seed funding
LoanDolphin, Australia's leading loan bidding platform, has successfully raised a total of $1.1 million from key investors to expand its presence in major capital cities in a bid to claim a stake in Australia's $1.5 trillion home loan market.
Strategic investor Barry Lambert provided $1 million, with the remainder from fintech investment firm H2 Ventures.
Mr Lambert founded Count Financial in 1980 and sold the company to Commonwealth Bank in 2011 for $373 million.
The seed funding values the Sydney-based fintech startup at $5 million post capital raising rounds.
LoanDolphin is a free online platform for people to refinance or obtain new home loans at rates not advertised by banks or lenders. Customers using LoanDolphin have already begun saving tens of thousands of dollars on their mortgage.
Mortgage brokers, lenders and banks bid to win customers' business on LoanDolphin, which has delivered an average savings of $5254 per year to home owners. The platform was launched in February 2016.
"We are extremely excited by the capital boost which will help us accelerate our growth plans," LoanDolphin CEO Ranin Mendis said.
"Barry's involvement is extremely valuable to LoanDolphin and strong validation of our model and market opportunity," Mr Mendis said.
LoanDolphin will use the funding to reach more customers, develop the team and to introduce new features to the platform.
"LoanDolphin's bidding platform is the next generation in mortgage broking efficiency and borrower savings," Mr Lambert said.
"It is a much more efficient prospecting tool for mortgage brokers and therefore enables them to pass on those savings to borrowers.
"The system has been written by bankers who understand the mortgage broking industry and therefore understand the real issues for borrowers, brokers and banks," Mr Lambert said.
He added that LoanDolphin understands exactly where substantial financial and time efficiencies could be achieved while dramatically increasing a borrower's user satisfaction.
H2 Ventures co-founder, Toby Heap, said: "we are thrilled with the progress that Ranin and Rod (Dutra) have made during their time in the H2 Accelerator and in the short time since graduating from the program."
"LoanDolphin has all the attributes required to make a really meaningful fintech startup, a great team, a great customer experience and now funding from a high-quality investor which will allow it to aggressively grow its market share over the coming months.
"LoanDolphin is a great example of what fintech startups are doing to give consumers more power in the management of their financial affairs. We are excited to be supporting fintech startups like LoanDolphin," Mr Heap said.
In August, LoanDolphin reached a significant milestone with more than $100 million worth of home loans auctioned on its platform.
LoanDolphin offers customers a simple and efficient way to get the lowest interest home loan rates for free.
It takes around three minutes for customers to (anonymously) upload their home loan requirements before mortgage brokers, lenders and banks start bidding to offer them the best home loan rates which are never advertised.
LoanDolphin customers have saved around 87 basis points or 0.87% percentage points, which translates to more than $130,000 on a $500,000, 30-year loan.
The platform is crucial to helping those in the dark –  a recent survey conducted by LoanDolphin revealed that 65 per cent of borrowers didn't know what their mortgage interest rates were.