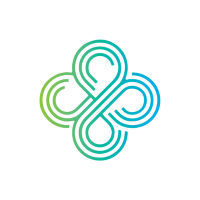 Automated advice aims to fill the void
Automated financial advice isn't getting the recognition it deserves in Australia as we steam towards the Robo 2.0 era, says Clover chief executive Harry Chemay.

Speaking to The Australian ahead of today's FinTech Collab/Collide Summit in Melbourne, Mr Chemay said robo-advice — online wealth management ­advice based on automated algorithms — was ultimately com­plementary to human financial advice and still largely a mis­understood technology.

"Blockchain at the moment is taking the lion's share of coverage and attention, but there are lots of developments in the robo advice space and it continues to be an evolving area that will provide value for Australians as we move to Robo 2.0."

He defines Robo 2.0 as a ­holistic offering whereby the platform begins to understand a user's spending habits and provides advice around cashflow management, as well as pure ­investment advice.

"Where robo advice is at today, we're at the simpler end which is Australians taking their first steps into financial independence and seeking a relationship with a financial adviser, in this case a non-human one.

"Its about complexity and ­accessibility; robo advice is about reducing those barriers."

Mr Chemay said he was broadly encouraged by the different robo advice business models he's seeing pop up, marking somewhat of a maturity in a still-nascent field.

"Some are really looking to educate clients, and there's a market for that, and then there's a space for more complex advice which may ultimately involve the execution of investment recommendations and the management thereafter. Clover sits at the latter part," he said.

Earlier this year, Clover became Australia's first robo advice platform to be given an Australian Financial Services Licence with managed discretionary ­accounts through ASIC.
To read more, please click on the link below….
Source: Automated advice aims to fill the void – The Australian