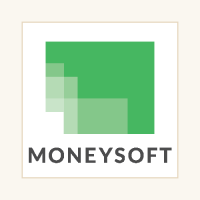 Link Group invests in technology solutions provider Moneysoft
Link Group (ASX: LNK), a global provider of fund administration, share registry, shareholder management, analytics and services, today announced an investment in Australian technology solutions company, Moneysoft.
Moneysoft is a provider of Personal Financial Management (PFM) tools that incorporate real-time data, budgeting, reporting capabilities and more, to assist financial advisers and their clients to better manage their money and reach their financial goals.
The strategic partnership with Moneysoft will augment Link Group's offering to both superannuation funds and listed company clients as the two parties join forces and explore opportunities to collaborate on new products and innovations.
Initially, Link and Moneysoft will release a number of products designed to help superannuation fund members manage their overall wealth. These will be delivered through Link's member portal in addition to mobile apps.
Ultimately, the partnership will further enhance the suite of products available to Link's broader client base, including listed companies, their shareholders and employees.
Link Group's Information, Digital and Data Services CEO Paul Gardiner said, "We are excited about the partnership and the opportunity to work more closely with Moneysoft.
"The more people are engaged with their finances, including their super fund balances and overall wealth portfolio, the more engaged they are with budgeting for the future."
Founder and Managing Director of Moneysoft, Peter Malekas said, "This is a fantastic initiative with a lot of opportunities. Moneysoft is in a period of growth with several new products on the horizon targeting financial advisers and superannuation fund members, complementing Link's offering and technological expertise."
Today's announcement follows on from a series of financial technology partnerships announced by Link Group including with DocuSign, Ignition Wealth and IXUP. These partnerships reflect Link's commitment to technology and innovation.