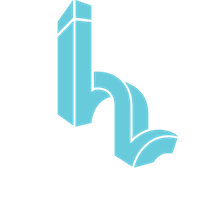 H2Ocean pulls float, but commits to raising new private fund
The listing of what was set to be Australia's first public venture capital company, H2Ocean, has been pulled, but the firm intends to proceed with raising a private fund.

As revealed by Street Talk, the company – the brain child of H2 Ventures founders Ben and Toby Heap – was unable to raise enough capital.

H2Ocean had been trying to raise between $27.5 million and $55 million to establish a portfolio of 15 to 50 fintech start-ups, but Ben Heap told The Australian Financial Review the firm had fallen just short of its target.

Rather than persist with a lower amount, Mr Heap said it was better to withdraw the prospectus.

"Ultimately we didn't get to the level of demand … needed to construct a diversified portfolio," he said.

"A number of larger institutional investors that we spoke to professed the desire for it to begin unlisted. Their concern was that it would be difficult for the market to price the portfolio otherwise."

Despite the failed IPO, Mr Heap said the company was going to raise capital for H2Ocean as a private fund.

"We're in discussions with several strategic investors to cornerstone H2Ocean as an unlisted company," he said. "We are looking to raise a similar size, likely $25 million to $30 million or a bit more."

Key supporters

H2Ocean had attracted a group of high-profile backers such as Michael Carapiet, a former Macquarie Bank chairman who now heads Link Group, Atlassian co-founder Mike Cannon-Brookes, AfterPay executive chairman Anthony Eisen and Perpetual Guardian founder Andrew Barnes.

Investors in the float were going to be given direct co-investment opportunities in some of the start-ups it backed.

The fund also boasts high-profile board members such as former federal assistant innovation minister, turned start-up advocate and most recently Islamic State attack survivor, Wyatt Roy, media personality David Koch and Equity Trustees director Anne O'Donnell.

Mr Heap said H2Ocean had received strong demand from retail investors, despite the limited support from institutional players.

"We still believe the idea of giving a broad spectrum of investors access to these investments is important," he said.

"But we got a lot of encouragement for the fund being unlisted."

H2Ocean was listed on OnMarket BookBuilds, which gives retail investors the chance to access initial public offerings. The only offer that is currently live on the platform is cloud-based software platform Dropsuite.

Since the platform launched in late 2013, the companies included on the platform have achieved an average return for investors of 63.1 per cent over six months post listing.
To read more please click on the link below…
Source: H2Ocean pulls float, but commits to raising new private fund | afr.com