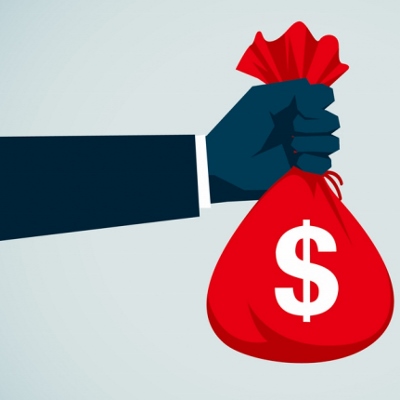 Indonesian fintech Ayoconnect raises US$10 million in Pre-Series B funding
Ayoconnect, Indonesia's leading financial API platform has successfully closed its US$10 million Pre-Series B funding round from strategic investors. Pre-Series B funding allows Ayoconnect to continue to focus on growth, recruitment and product development – particularly in building the API economy in Indonesia with full stack API solutions (Financial APIs, Bill APIs, Open Finance APIs, and Insights APIs).
New investors in Ayoconnect include Mandiri Capital Indonesia – the corporate venture arm of the country's largest financial institution – Bank Mandiri, Patamar Capital – Southeast Asia's leading impact venture capital that invests in companies serving the "mass market" in South and Southeast Asia. Several high profile individual strategic investors also participated in Ayoconnect's pre-Series B raise including Ilham Akbar Habibie (an Indonesian technopreneur & Ayoconnect's strategic advisor), Paul Bernard (ex-Managing Director at Goldman Sachs), Jeff Lin (iGlobe Partners) as well as additional high-profile individuals from leading financial institutions. Ayoconnect will continue to benefit from a wealth of expertise and experience from its investors, enabling it to broaden partnerships in the public and private sectors within the financial industry.
APIs (Application Programming Interface) are software intermediaries which allow two applications or institutions to talk to each other. In this case, Ayoconnect aggregates financial data from several data points, allowing its close partners to cater better, more inclusive financial services for millions of Indonesians. This is crucial in driving access to financial products in Indonesia, the world's fourth-largest country by the population where a large segment of its population remains underserved.
"We are delighted to have the support of our new and existing investors. Uniquely, Ayoconnect is one among very few companies in Indonesia that received investment from Indonesia's two largest banks — Bank Mandiri and Bank BRI. Having gained the trust out of both is definitely a huge boost in our effort to build the infrastructure layer that enables interoperability for Indonesian companies, such as financial institutions, fintechs and startups. Through APIs, Ayoconnect will continue to contribute to the government's target to have 90% of financial inclusion by 2024," said Jakob Rost, Co-Founder & CEO of Ayoconnect.
Ayoconnect was co-founded by Jakob, along with Chiragh Kirpalani (Co-Founder & COO) and Adi Vora (Co-Founder & CTO) to build APIs around bills and digital products. Within a short time, the company has swiftly evolved into a full stack API provider – to build Financial Data APIs and Open Finance capabilities. Through this, Ayoconnect now serves as the go-to financial solution for banking and financial institutions, e-wallets and e-commerce businesses to drive their growth with ready-to-use solutions for their embedded finance. It allows them to better serve their customers in a swift and efficient way. The company now has over 100+ clients, including Bank BRI, Bank Mandiri, DANA, Indomaret, Bukalapak, Home Credit, Pegadaian and connects more than 1,000 institutions through its network of APIs.
Established in 2016, Ayoconnect has established itself as an API powerhouse in Indonesia. Despite the pandemic, the company managed to accelerate digitalization across multiple verticals, including the Indonesian finance industry. Ayoconnect recorded 10 times annual revenue growth in Q2 2021. To support its continued growth, the company is already seeing strong interest from investors for its planned Series B fundraise and has started engaging in early discussions.