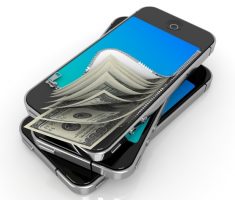 India's cash shortage leads to huge boost in e-payments
Indian Prime Minister Narendra Modi unceremoniously killed off the country's 500 and 1,000 rupee notes last month, but a lucrative e-payment phoenix is rising out of those ashes.

Converting to around $7 and $15 respectively, the 500 and 1,000 rupee notes represented 86 percent of the currency used in India. New notes will be offered as a replacement, but there's still a massive cash shortage — which means digital payments need to carry more weight.

Indian digital wallet apps (which, like Android and Apple Pay, let you pay for things with your phone) are jumping at the opportunity, expanding their features to make e-payments easier than ever. On Tuesday, a company called Mobikwik announced it has began partnering with universities to let students digitally pay for meals. Its competitor, PayTM, last week bolstered its app's security to appeal to more users.

Pushing even harder for digital wallet apps in India is Prime Minister Modi himself. "Time has come for everyone, particularly my young friends, to embrace e-banking, mobile banking and more such technology," he tweeted last month. His government has mandated many incentives for digital payments, including discounts on petrol, road tolls and public transport.

The abandonment of the old notes, referred to as "demonetisation" in India, in favour of digital payment, Modi said in a tweet, "will give greater strength to fight corruption, black money, terror and counterfeit currency." India is following the footsteps of Denmark and Sweden, both becoming increasingly cashless countries.
To read more, please click on the link below…
Source: India's cash shortage leads to huge boost in e-payments – CNET