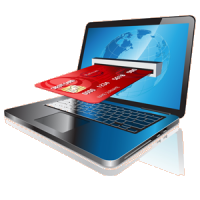 China's online banks know not to shake things up
In financial services, the label "transformative" often fades to "disappointing". Would-be disrupters, ranging from peer-to-peer lenders in the west to China's new online banks, risk co-option by incumbents looking for new sales outlets. A particular challenge for Chinese challengers is that the authorities may prevent them making too many waves.

China's banking regulator has unveiled results to the end of September for the country's first five officially-sanctioned, privately-owned banks licensed during 2014. The rhetoric is encouraging enough. The authorities praised the newcomers for extending financial services to under-serviced parts of the economy, such as small and medium enterprises.

The numbers were not bad, either. Perhaps surprisingly, given their short history, the five were profitable in aggregate, if only just. Assets have also grown quickly, to nearly $20bn.

Despite these rapid strides, anyone hoping for a shake-up of the sector will be disappointed. Against a Chinese banking asset base of more than $US30tn, the new operators – which include WeBank (backed by Tencent) and MYBank (30 per cent owned by Ant Financial, Alibaba's finance affiliate) – are tiny.

Their impact on mighty rivals has thus been negligible. There is little worry that they will start eating into the incumbents' share. For the new banks, loans are less than half of the assets; credit creation has been slow.

Perhaps this was always the plan. The regulator's statement, while heralding the role of the debutantes in extending financial services, also seemed to suggest they are not really meant to shake things up.
To read more, please click on the link below…
Source: China's online banks know not to shake things up | afr.com